In this tutorial, I will show you how to install Python 3.8 on Mac OS.
New customer offer! Top courses from $12.99 when you first visit Udemy
Python 3.8.0 is the newest major release of the Python programming language, and it contains many new features and optimizations.
Buy me a coffee
1. Download Python 3.8
First of all download the Python 3.8 package by clicking following link
https://www.python.org/ftp/python/3.8.0/python-3.8.0-macosx10.9.pkg
Consider reading: How to install Python 3.7 on Raspberry PI
2. Install Python 3.8 on Mac
Now let's install it by double-clicking on the downloaded pkg file.
Follow the instructions.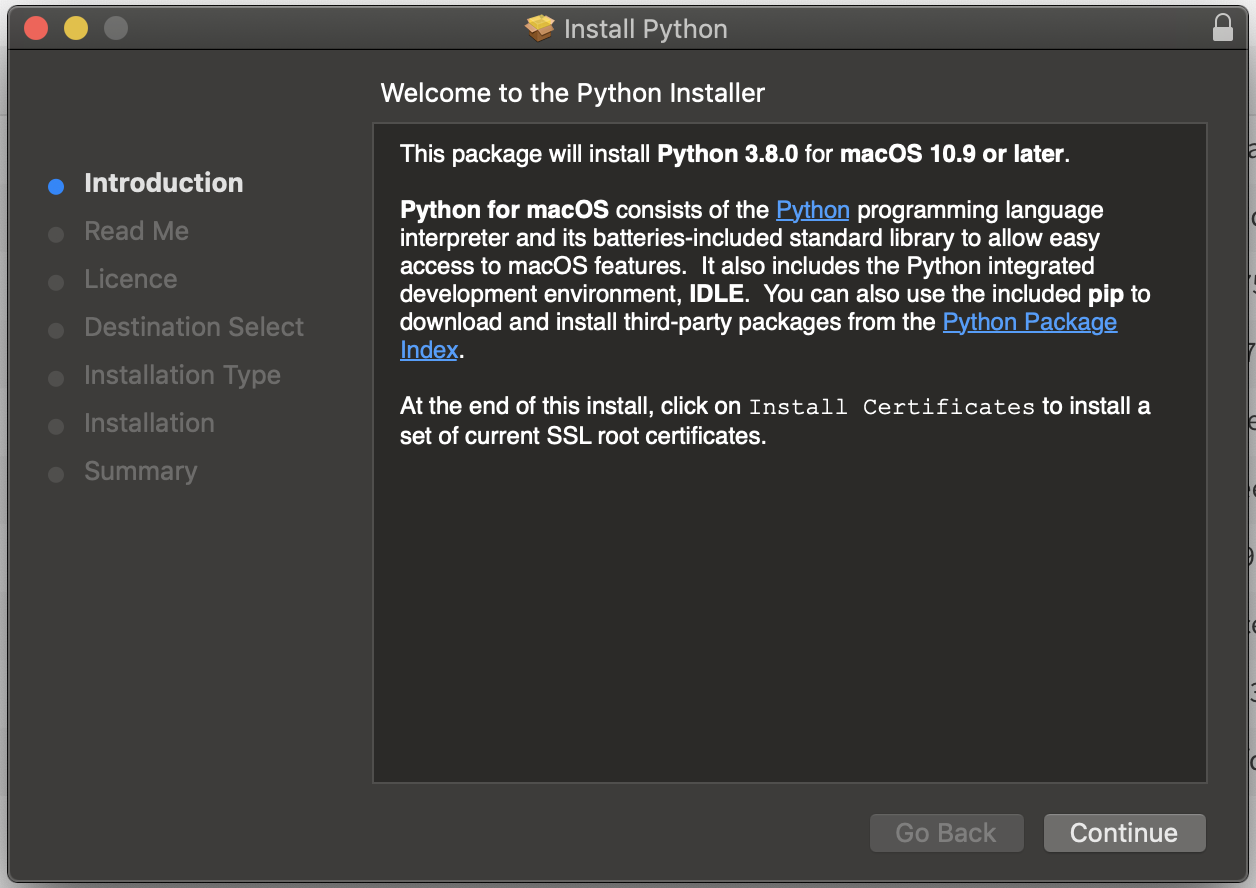 and it installed successfully.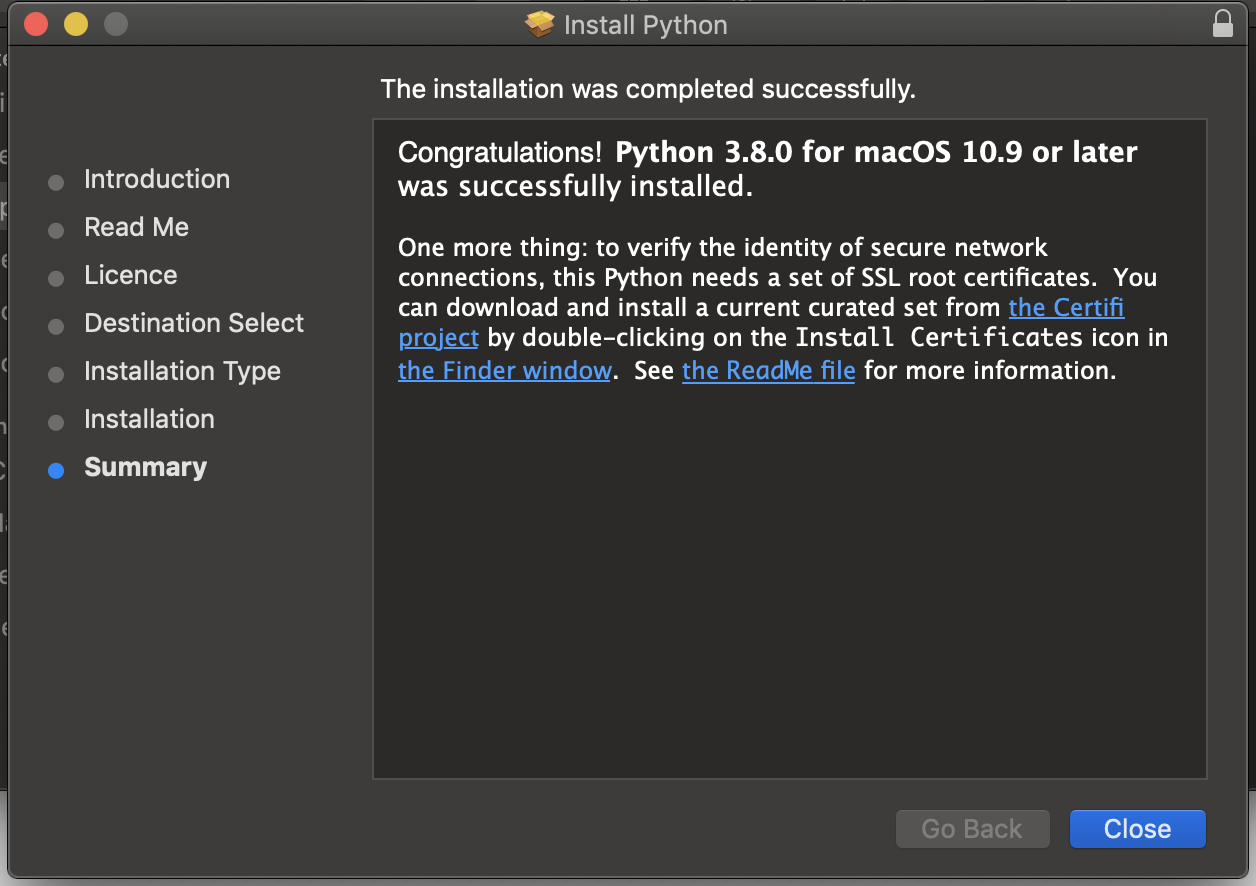 3. Check the Python Version
Now after installation lets check the python version with the following command.
$ python3 --version
Python 3.8.0
Python 3.8.0 is installed successfully.
Please let me know how you like the tutorial.
Read Also: How to remove rvm on Mac